In Our Lives
The hearing for Dean's visitation case was in late August. His visitations have not been changed as far as frequency and duration are concerned. Please continue to pray for this situation and that these visits might be less stressful on Dean. Also please pray for the Orphans Court hearing in October.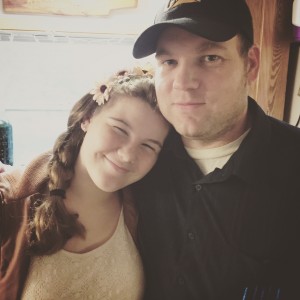 Ryleigh started school in late August. She is now in 8th grade! She is enrolled again at Kings Academy in Shoemakersville, PA. Please pray that her grades are as good as last year and that she adapts well socially. Teen years can be hard at any school.
Would you consider signing up as a prayer partner? We know that there is an army of people praying for us, but we don't know who they all are, except for the few who have encouraged us by saying so. So as a mission we are asking everyone who prays for us to let us know. If you are not currently praying for CMTS or us as a family, we ask for your consideration in praying. We would like to complete a list of supporters who are regularly praying to display in a spot at the ministry.  This is a way of encouragement to all staff, volunteers, donators, program recipients, and passers through of what God is doing here.  It's also a reminder to you. You can send us your commitment through e-mail: [email protected], phone/text: (908) 283-6917, or mail: 311 Focht Rd., Bernville, PA, 19506. If you would like to make a commitment to pray but want to be kept anonymous, you can just send us your initials and where you are from.
On September 12th is our annual deep fry party. Every one of you is invited. It's always a great time. Please RSVP to Caryl at (908) 283-6917 and tell her what you will be bringing to try and share.
A Need
In the last year both Stephen and Caryl have had dental work done. Stephen's was major and Caryl's was minor. But together the bill was nearly $6,000. Please pray that God will send the appropriate resources to pay off this bill. Thank you.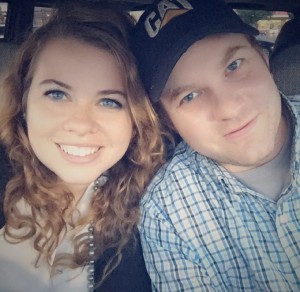 At CMTS
The building project is moving along. Please pray for wisdom and for God to send the needed resources and labor to get everything done. We are trying to get the CMTS Board together to vote on some issues like what contractor to use for the foundation and some of our specific needs, e.g. concrete, excavating, contractors for specialized parts of the project, and money to buy the supplies.
We already have about half of this year's Belize trip caravan here and being worked on — a step van, 4 tractor trailers, a cement truck, and a dump truck. In addition, a school bus will be sent down early by ship. Please pray for wisdom, resources, and drivers for the trip.
Thank you all for being part of our team serving here at CMTS.
Joyfully,
The Nemecs