June News
OPEN HOUSE
The Open House Picnic is almost here! Open House will be Saturday July 18th from 11-4pm. We are hoping as many of you as possible come out to see first hand what we are doing for the Kingdom! There will be free lunch, games, rides, bounce houses, and more! Bring out the whole family! I would like to make a request. I am running the Open House and am still in desperate need of volunteers to help out with games, food service, and parking. I am hoping we could get individual volunteers or even groups from churches to come out that day and volunteer. There is free lunch and as much ice cream as you can eat! If you or a group can come out for the afternoon please give Caryl a call. Thank You in advance!
At CMTS
Last month was extremely busy at the ministry. The summer rush is in full swing and daily cars and vans are going out with missionaries. Currently about 50 of these fleet vehicles are out. Please pray for safe travel for all those missionaries.
The CMTS handbook , titled Principles and Practices, has been completed. Soon it will be handed out to all the staff. A man named Jim Wycliff is helping Andy and Stephen to develop documents like that. Other health safety, community, and spiritual documents are being created that will help streamline CMTS operations. Jim was the now retired founder and director of Children's Bible Fellowship or CBF from New York.  CBF was founded to help underprivileged children, handicapped people and there families from NYC. Jims years of running a large Christian non profit are really helping us develop better strategies and programs.
The building project is going well. Quite a bit of the dirt work on the warehouse part is completed.  Please continue to pray that God will send the needed volunteers, supplies, and money to complete this project.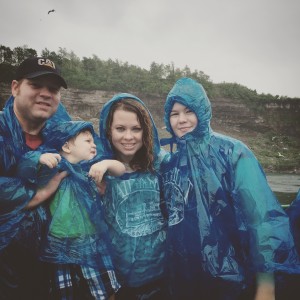 In Our lives
Last month we took a few days off and went to Niagara Falls for a family vacation. The trip was a lot of fun and was a great experience for everyone. It was amazing to see how incredible the falls where.
Deans court case was July 10th, it was rescheduled yet again.This means visitations are to continue again. Please continue to pray that the date will stick in August and visitations go well.
It looks as if our house in NJ may still need to belong to us. The housing market in that part of NJ has not rebounded enough to make a sale possible…but God is good! A man from our church is interested in a investment property and our house might be what he is looking for. Please pray for wisdom that we will treat the situation with care and have patience.
Please also continue to pray as we actively seek opportunities to speak at more churches and missions rally's. One of our supporting churches has offered to help get us speaking opportunities. So please pray for that connections as we try to tell the churches in our area about all that God is doing through us at CMTS Ministries.