At CMTS
      Thank you to all our supporters–we have great news this month. Both townships are happy with our progress on the building project. So we have permission to start on the final stages of the earthwork. We are still a little hesitant to get excited, but it seems like it's a sure thing this time.  Stephen has been asked to help with the project by being sure the property and equipment are ready for work. Nick VanWert has replaced Stephen as the CMTS auto shop manager. Over the last month Stephen has been phasing out of the shop and helping Nick get used to his new post.  Sometime in early May a group of professional builders and machine operators are supposed to evaluate the job site and equipment and then make a plan to get the ball rolling. Stephen has his work cut out for him prepping everything. Please pray for all the steps involved and the people to help get it done.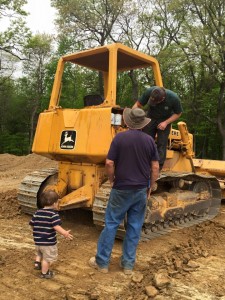 Caryl has a new position at the ministry. When we got Dean she was forced to step back quite a bit to take care of his needs. Now that Dean is a bit older Caryl has the ability to get involved more. She is now in charge of the staff lunch program. Every weekday the staff all stop work at noon for worship, devotions and lunch. Caryl now works on ordering needed food items, getting cooks to come in and prepare, organizing the pantry and freezers, clean up, weekly menu, etc. Our past cook, Walter, was forced to take a leave of absence to help with family matters. When Walter returns Andy wants to have him use more of his skills as an electrician. He will still cook a couple times a week, but will not be in charge of all the kitchen like he was.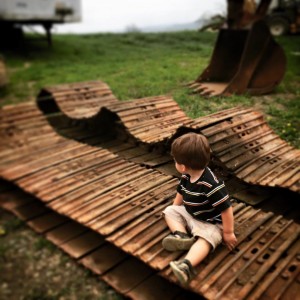 Speaking of Walter, please pray for him. His dad died of a nasty, aggressive cancer last week and he is struggling with that. His dad became a Christian in the last month, but as a new believer Walter is still struggling with the heartache. After the family matters are settled we are excited about him being back on staff here.
           The ministry as a whole is going through some amazing changes and we are asking for prayer. God is really moving things here and we can't wait to share all that stuff in the next few months. Please pray for Andy, Nancy, the Board of Directors and all the staff in this time of transition.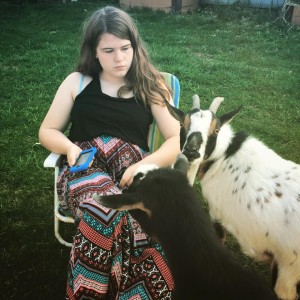 In Our Lives
       Nothing new is going on with Dean's Case. Please continue to pray for him while Caryl needs to take him to visitations. He struggles through them and is in a bad mood for a couple days after.
Ryleigh is now an official teenager! Time flies! She is doing very well in school but is looking forward to summer.
          That opportunity I spoke of in the last newsletter, to speak to missions committee members, is this month. Thank you for all your prayers for the ability to speak more. We are praying that during this time the word will get out about CMTS. Please pray that through this meeting we will be invited to more churches to speak. Thank you for your prayers.
Joyfully,
The Nemecs